Tuesday, May 24 2022, Dawex co-CEO Fabrice Tocco was invited to speak at #Davos in a panel about "Strengthening Trust in Public-Private Data Exchanges". This was a very insightful discussion!
According to the World Economic Forum, data exchange between privately owned companies and public entities have created more than $20 billion in new value as they have adopted innovative business models, privacy-enhancing technologies and new approaches for strengthening trust.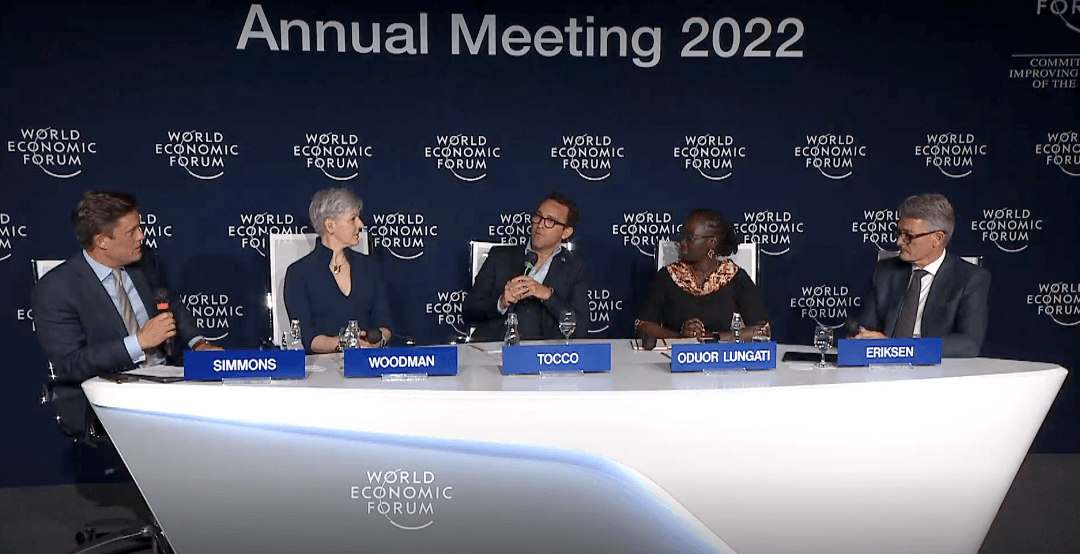 Trust is clearly the first and most critical issue to tackle when building effective data ecosystems, as it touches the core of our lives and businesses. In Dawex experience of designing data exchange platforms & advising data ecosystems orchestrators, building trust requires:
Regulations that cater for the needs and protects interests of all stakeholders,
Clear communication on the use of data,
Control by the data holder over whom the data is shared with and why.
Of course, trust is not only a matter for citizens. It is also of great concern for organizations. It's only in a trustworthy ecosystem that stakeholders will feel comfortable sharing and exchanging their data. Making the parallel with the highly regulated and tech-intensive finance sector, technology is key to building trusted, secure and compliant data ecosystems.
The second highly relevant topic we discussed was how critical exchanging data has become. Challenges are now so large that it's impossible for an individual company or government to solve them by themselves. A company that does not share its data is isolated and will inevitably underperform.
An interesting use case was brought up by Øyvind Eriksen, CEO and President of Aker ASA: Offshore wind energy is expected to grow up to 40 times to current capacities in the next 2 to 3 decades. But permitting processes will take 7 to 10 years. If companies, governments and regulators would exchange data, they could significantly fast-track the regulatory process and accelerate the response to climate change.
Mature organizations understand the importance of data exchange and data sharing, not only to be more innovative and efficient, but simply to survive! Creating new ecosystems or participating in them through data exchanges has never been so crucial in order for organizations to remain competitive.
Over the last 12 to 18 months, it's exciting to see that the subject of data exchange has evolved considerably. There has been a paradigm shift: The question is no longer "how to protect the data" but "how to exchange it". Indeed, more and more ecosystems & institutions are willing to share and exchange their data, which is a great proof of trust. Dawex already provides data exchange technology supporting initiatives in multiple sectors such as agriculture, automotive, space, tourism, infrastructure, … meanwhile major regulatory progresses are made in Europe with the Data Governance Act, the future Data Act, but as well as in the United States, in Japan and many other countries. The Gaia-X Association is advancing in the definition of the next generation of federated and sovereign data infrastructure. This acceleration is confirming the trend towards maturity in the data economy.
Catch the replay
Learn more about Dawex engagement with World Economic Forum.
Get more insightful content, register to Dawex Newsletter now!