Investors
Visionary corporates and long-term investors supporting the development of the data economy
Dawex investors, promoting innovation and trust
The development of any economy relies on trust and innovation. Those principles are part of Dawex DNA and are reflected in the way we conduct business, in how we build our solutions and by complying with data regulations. Our investors are supporting innovation and their engagement reflects the strategic role that data exchange platforms play in today's world and how they could impact the future of the global economy.
Caisse des Dépôts and its subsidiaries form a public long-term investor group serving the general interest and economic development of local areas. It combines five areas of expertise: pensions and professional training, asset management, monitoring subsidiaries and strategic shareholdings, business financing (with Bpifrance) and Banque des Territoires.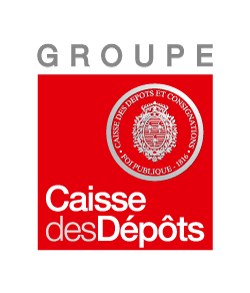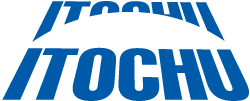 The history of ITOCHU Corporation dates back to 1858 when the Company's founder Chubei Itoh commenced linen trading operations. Since then, ITOCHU has evolved and grown over 150 years. With approximately 110 bases in 63 countries, ITOCHU, one of the leading sogo shosha, is engaging in domestic trading, import/export, and overseas trading of various products such as textile, machinery, metals, minerals, energy, chemicals, food, general products, realty, information and communications technology, and finance, as well as business investment in Japan and overseas.
"Travel powers progress. Amadeus powers travel." Amadeus' solutions connect travelers to the journeys they want through travel agents, search engines, tour operators, airlines, airports, hotels, cars and railways. We have developed our technology in partnership with the travel industry for over 30 years. We combine a deep understanding of how people travel with the ability to design and deliver the most complex, trusted, critical systems our customers need. We help connect over 1.6 billion people a year to local travel providers in over 190 countries. We are one company, with 17,000 employees across 70 offices. We have a global mindset and a local presence wherever our customers need us. Our purpose is to shape the future of travel. We are passionate in our pursuit of better technology that makes better journeys. Amadeus is an IBEX 35 company, listed on the Spanish Stock Exchange under AMS.MC.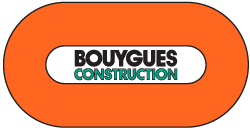 Bouygues Construction is a global player in construction, with operations in more than 60 countries. It designs, builds and operates projects in the sectors of building, infrastructure and industry. As a responsible and committed leader in sustainable construction, Bouygues Construction sees innovation as its primary source of added value: this is "shared innovation" that benefits its customers at the same time as improving its productivity and the working conditions of its 56,980 employees. In 2018 Bouygues Construction generated sales of €12.4 billion.
Colas, a subsidiary of the Bouygues Group, is a world leader whose mission is to promote transport infrastructure solutions for sustainable mobility. With 58,000 employees in more than 50 countries on five continents, the Group performs some 85,000 road construction and maintenance projects each year via 800 construction business units and 2,000 material production units.