Smart Cities, enhancing the cities of tomorrow with digital and IoT technologies
The exponential spread of technologies like IoT, sensors or 5G just to name a few, have significantly propelled cities into the digital age, transforming them into Smart Cities. An increasing number of cities are realizing that while technology provides the necessary evolutionary backbone, data is the true energy of a flourishing city.
Data-powered cities are able to make faster and more informed decisions, leading to an improved way of life for citizens and an attractive business climate.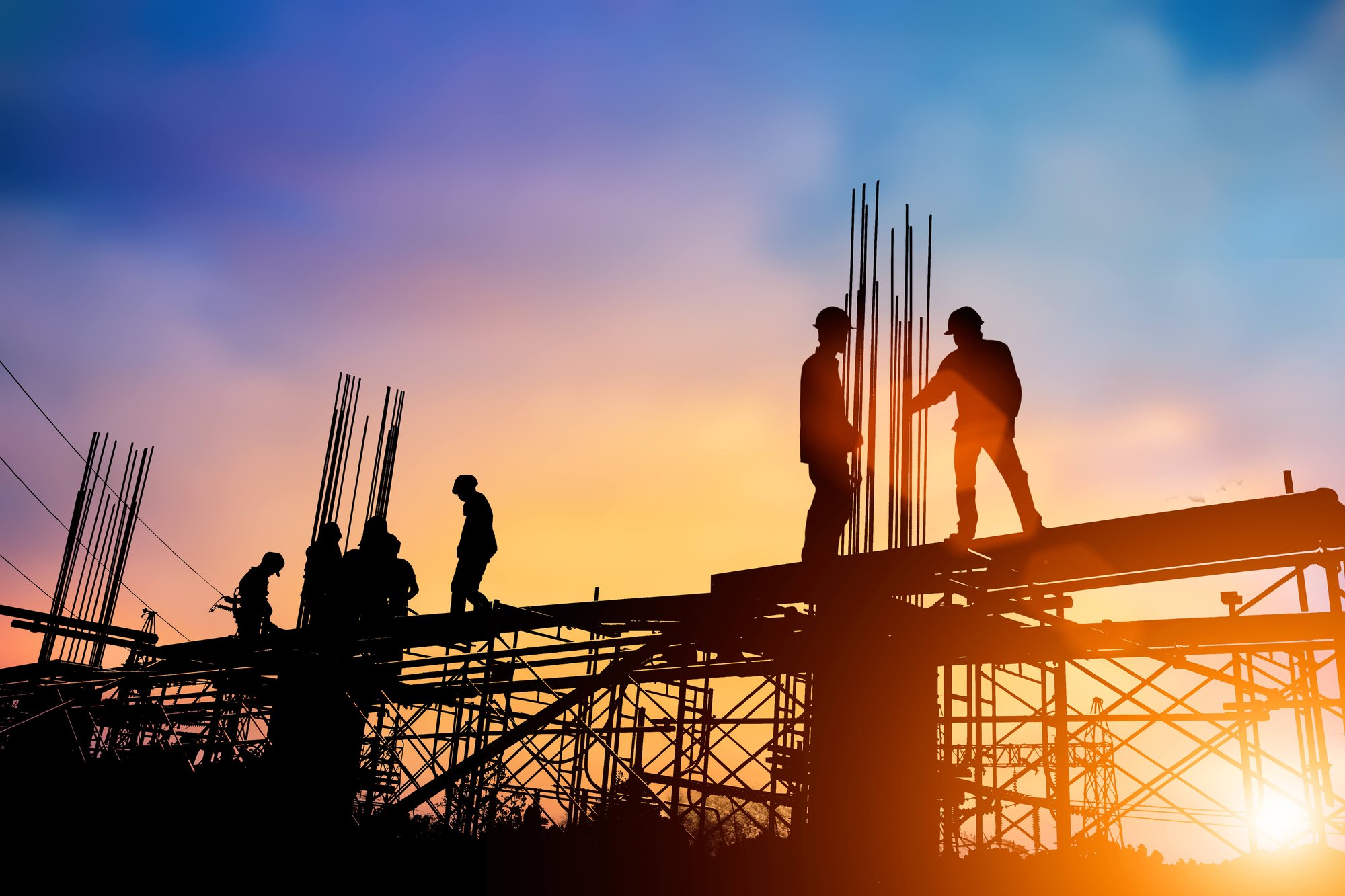 Infrastructure
Innovate with Data Exchange
Infrastructure and, in particular the maintenance of aging infrastructure, is probably one of the biggest challenges cities face. Data Exchange technology provides the critical, common platform for supporting public/private partnerships, helping data circulate and be shared between the many public and private stakeholders. Here are some of data-driven innovation:
The development of green buildings to lower operating costs and reduce negative environmental impact
The implementation of smart street lighting to foster innovative use cases leveraging sensor data from illuminating the path of a person, or monitoring parking spaces
The creation of Digital Twins as essential tools for planning, designing, operating, monitoring, maintaining and optimizing city assets
Energy
Liberate the power of data
The energy grid of urban areas amasses monumental amounts of data through a wide range of sources. Sophisticated Data Exchange platforms and data marketplaces empower Smart Cities to:
Inform the planning and operation of the electric grid
Improve and understand the consumers and the public sector's visibility overall energy consumption
Combine utilities data to anticipate needs and improve urban planning
Leverage smart building data to adapt energy consumption to usage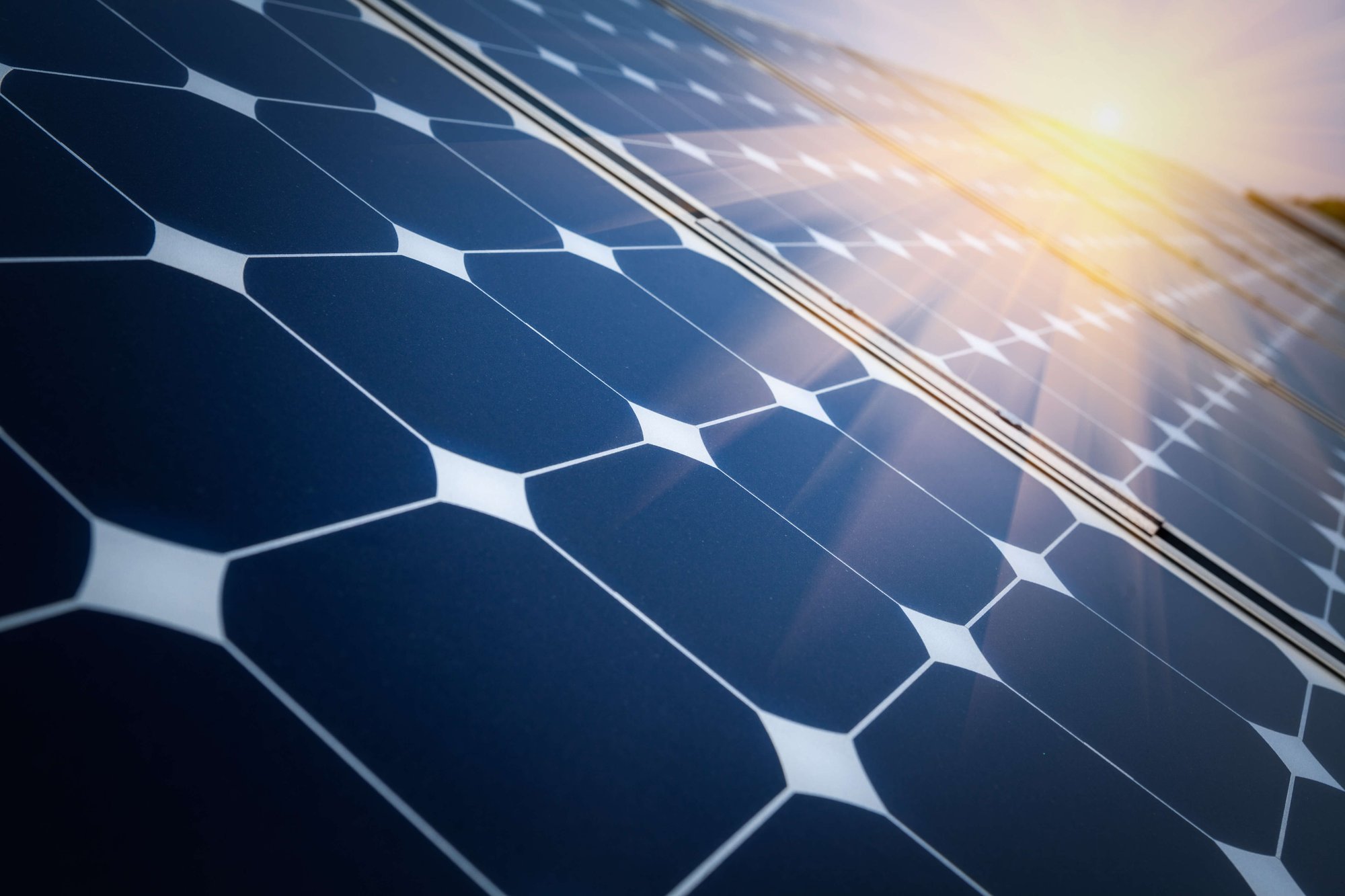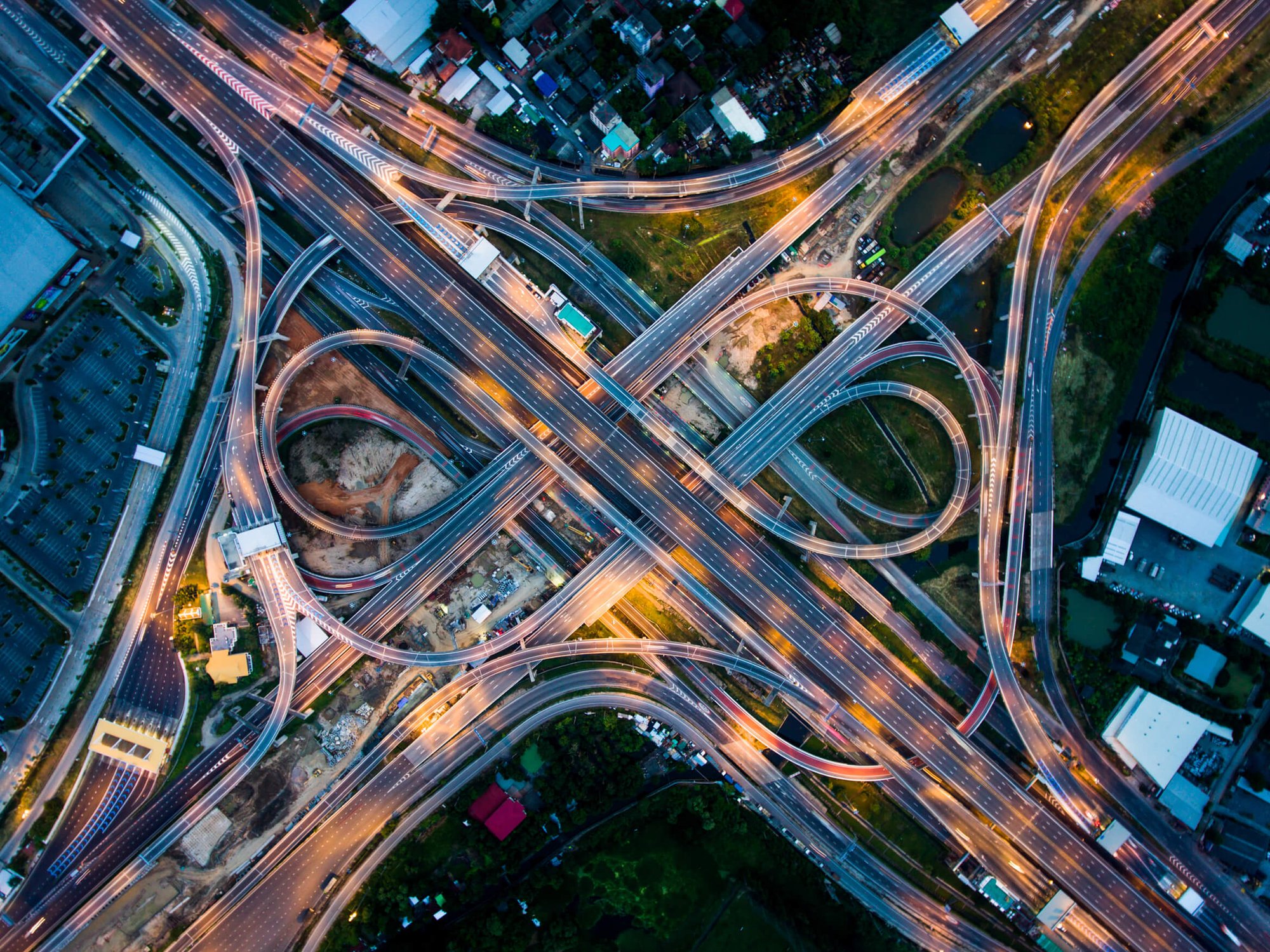 Mobility
Facilitate data circulation for a sustainable future
As urban areas continue to grow, so do congestion and gridlock challenges. Data Exchange technology equips Smart Cities to better support data-driven use cases:
Improve emergency response time to road accidents and incidents
Optimize road maintenance to minimize impact on traffic
Provide drivers with data on closest parking spots availability including price rankings
Optimize traffic management using sensors, cameras and AI, allowing for cost-effective improvements in safety and traffic flow
Environment
Improve urban planning
Greener smart cities are more attractive, more dynamic. Data Exchange Platforms help seize this opportunity, as many of the use cases rely on the sharing and exchange of data from multiple sources, like:
Implementation of new waste management solutions optimizing the number of garbage trucks and their routes through the sharing of traffic and consumption data.
Regular monitoring of air quality and water quality
Integration of energy management and mobility data in urban planning to reduce carbon emissions
Improvement of citizen engagement through better exposure of public data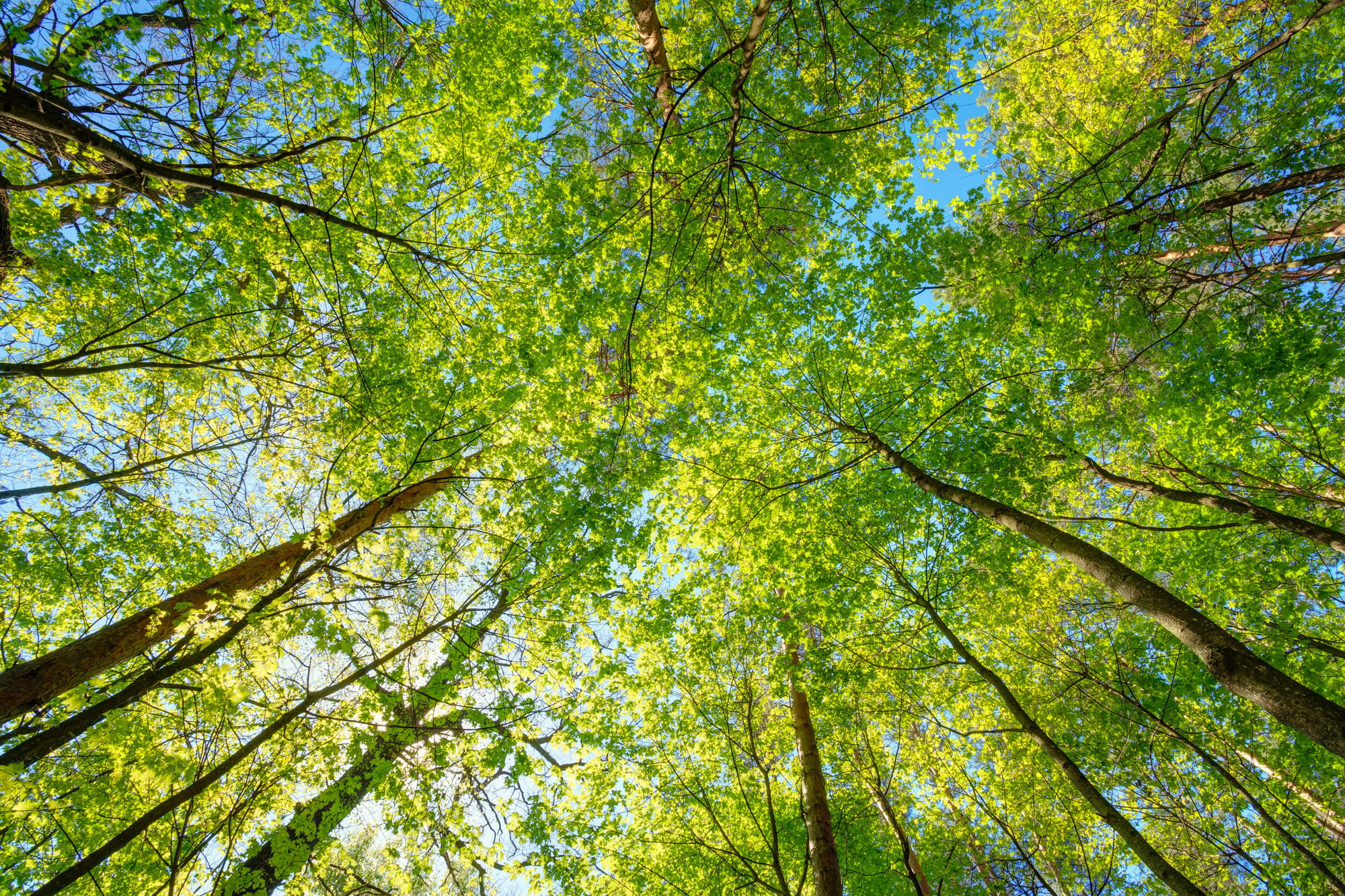 "The exchange of data is how cities effectively solve problems, elevate attraction and compound growth. Data exchange models are key enablers to capturing the full value of data by enriching it with other external data sources."
CEO of Smart City Insights
Kickstart a Data Exchange strategy now for a flourishing Smart City
Dawex advises public and private organizations on how to build their data exchange roadmap, organize data circulation inside or outside their company, and become the orchestrator of their data hub.
Dawex already accompanies Smart Cities in building their Data Exchange strategy. Data Exchange technology can empower all Smart Cities to build data ecosystems improving the quality of life of citizens. It can also foster innovations and stimulate business activity by improving the attractiveness of the city.
Uniting a flourishing ecosystem of public and private organizations in a trusted environment
Cities bring together a rich ecosystem of public and private stakeholders, all producing large amounts of data.
While each entity does not necessarily interact with one another, they could all benefit from the data owned or generated by the other members of the ecosystem. Whether it be to understand mobility demands, controlling emissions, helping with emergency response or generating new business opportunities, data trading has become a must-have capability for forward-thinking Smart Cities.
Smart Cities have the opportunity to break down these silos, create new public-private partnerships and empower their citizens.
By acting as the trustful third-party of a data exchange environment, providing maximum trust, traceability and transparency, they will benefit from an improved way of life for their citizens and a nurturing, attractive business climate.
Data Exchange in the nexus of tomorrow's Smart Cities
Data exchange technology allows Smart Cities to orchestrate data circulation, providing a secure and trusted environment where data can be organized, distributed and exchanged across a city and within an extended ecosystem.
When orchestrating a Data Marketplace, Smart Cities can invite in other public or private organizations who want to exchange their data or benefit from theirs, monitor all activity across participants, match supply with demand, and provide value-added services to their ecosystem, all in an automated fashion that grows with the needs of their ecosystem.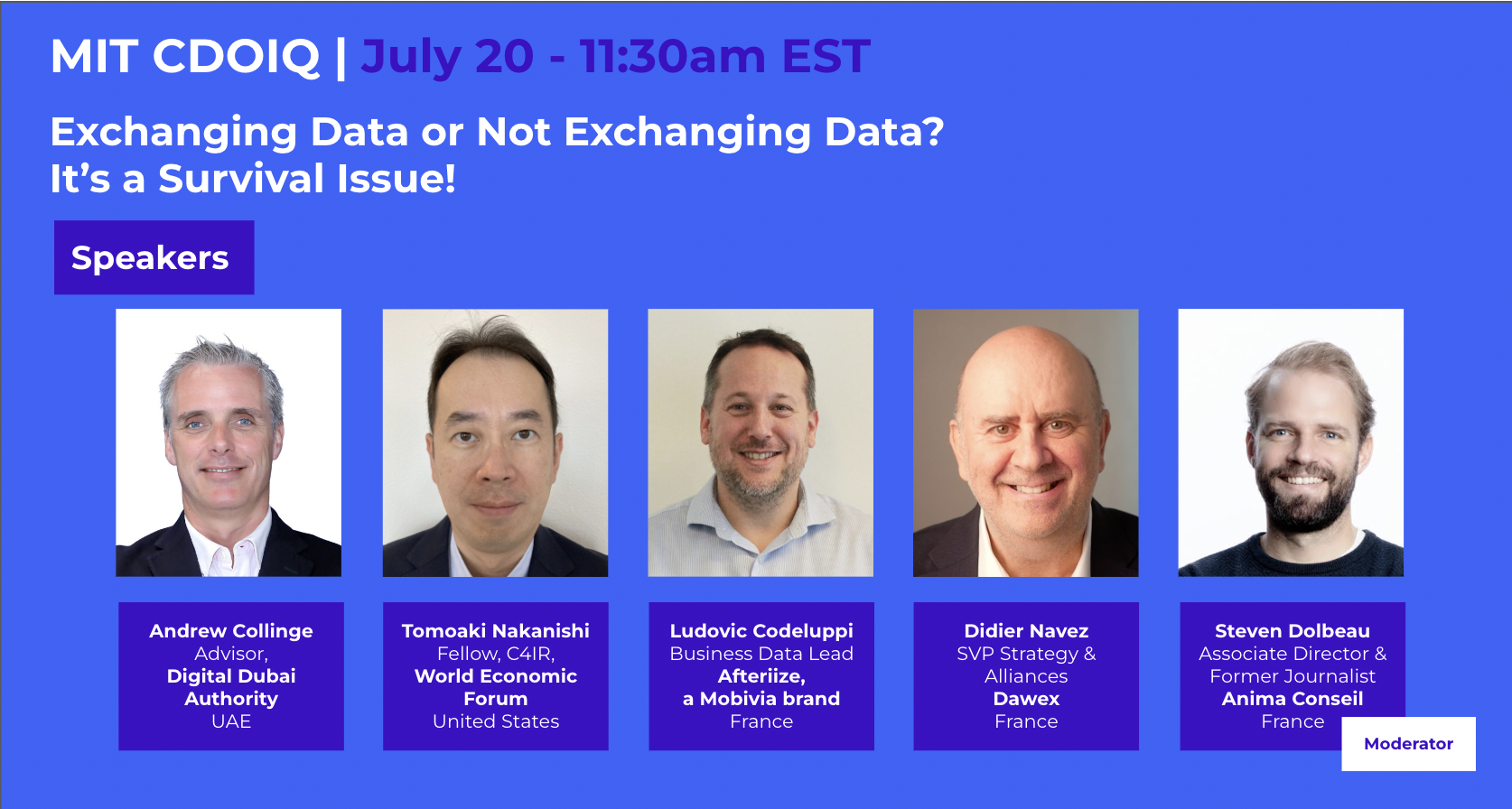 Insights on Data Exchange from Smart Dubai and peers
The essential nature of Data Exchange was highlighted in the 2022 MIT CDOIQ Symposium. Bringing together experts from multiple domains with Andrew Collinge from Smart Dubai (Dubai Digital Authority) providing a special focus on the challenges and successes of Dubai's transformation into a Smart City, panelists engaged in an active and engaging discussion on data ecosystems as an issue of survival for individuals, companies, and entire communities.
Grasp the latest news on Data Exchange
Receive quarterly insights, analysis and perspectives on the development of the data economy, the creation of data ecosystems, data exchange success factors and data marketplace business benefits.
Schedule an exploratory call with a Smart City Data Exchange expert