Invented for data transactions
We have developed a powerful feature set dedicated to monetizing and acquiring data. A trusted place for data suppliers and buyers.
Explore the marketplace for free
Access all the features you need
Free or paid data
Take advantage of the flexibility of the Dawex platform to monetize your data or exchange it free of charge.
Stay in control
Control your company's visibility as well as the distribution of your data. You are the only one who can decide who gets to use your data, in marketplace or private mode.
Volume, variety, and speed
Exchange unlimited amounts of data--most formats are accepted--however frequently you decide.
Personalized contracts and licenses
Configure your data usage rights to generate a contract that protects both you and your contact.
Promote your data
Use data visualization algorithms to quickly evaluate the quality and relevance of data regardless of quantity.
Objective sample data
Visualize representative data samples generated automatically by algorithms.
Access new sources
Choose keywords to describe your data or to detect data across all sectors, anywhere in the world
Receive notification when needed
Don't miss any opportunities and receive notifications about topics that need your attention
For recurring transactions
Program and supervise your data exchanges over time.
Data protection
Follow easy steps to exchange data containing personal information in complete compliance with regulations.
Administration and traceability
Find your correspondence history and transaction details at any time.
Never lost
Get fast answers at every step thanks to contextual help and online support.
Privatize your data exchange and monetization
With the Private Data Exchange option, companies interested in developing data exchange and leveraging data internally within a well-controlled ecosystem (comprising subsidiaries, clients, suppliers, etc.) may take advantage of all Dawex features in private mode:
Securing transfers

Exchange data securely with your clients, partners, subsidiaries, business units, and more.

Contractualizing exchanges

Establish personalized license contracts that define the uses you authorize for your data.

Monetizing data

Promote your data and set internal transfer prices for your group or your partners.

Using the platform in hybrid mode

You may check data available on the worldwide marketplace at any time to enrich your internal sources.
What criteria are used to evaluate data?
Market position

Reputation and trust in the data supplier

Rarities

Alternatives for finding comparable data

Truth

Information that matches reality

Volume

Representativity and history available

Frequency

Data refreshed regularly

Structured

Additional effort to be usable

Documented

Clear and detailed explanations

Completeness

Data operationally usable

Longevity

Data availability in the future

Dependency

Importance of decisions made with the data
Designed for developers
With the Dawex API, our platform is also easy to use for developers.
Request access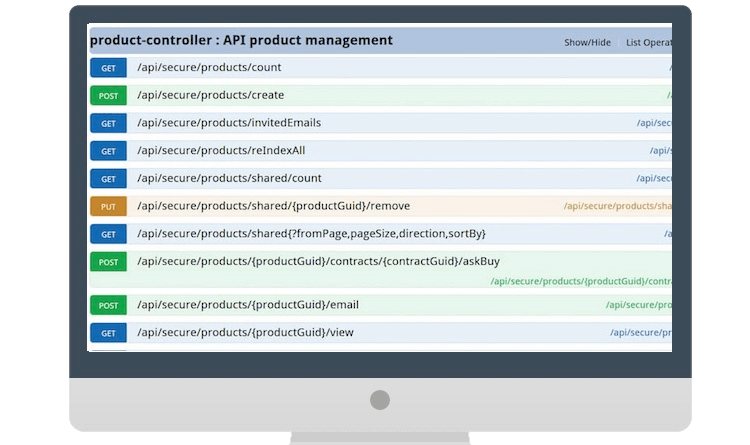 Security, compliance, and privacy
Data transactions between companies and organizations around the world are based on trust. We have taken all necessary measures to secure our platform and your data.
Data protection

Your data is encrypted and hosted on the servers closest to your location, in the United States or Europe, with technical infrastructure meeting the strictest worldwide standards.

Compliance with regulations

To secure your data exchanges beyond national borders, Dawex has chosen to obtain certification from independent data protection authorities.

Privacy

Your data belongs to you. It has value and we are aware of that. We are committed to guaranteeing data privacy, protecting discussions you may have with your contacts, as well as the content of your transactions.
Let's talk
Contact us to find out how Dawex can contribute to your performance.
Join now, it's free !
Dawex is a worldwide exclusive network to sell and buy data directly.