Data Exchange, essential infrastructure to give rise to the cities of tomorrow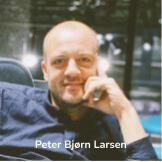 Society holds high expectations for the world's cities. They must adequately and securely sustain the constant flow of people within them. Cities that thrive in this regard are more attractive for citizens, prospective residents, tourists and businesses. But like any organization, cities face many challenges to progress including population growth, climate and societal changes. To solve them, forward-thinking leaders are embracing the notion of Smart Cities and, thanks to new technology and the power of data, they can make more informed, faster decisions for better-running cities.

To find out more about the state of Smart Cities today, their challenges, and how best to address them with data-derived insights, we sat down with Peter Bjorn Larsen, a well-known expert in the strategic development of cities and a leader in Smart City projects across the globe for more than 15 years.
Dawex: What is a Smart City?
Peter Bjorn Larsen: Just as a business wants to grow and succeed in the eyes of shareholders and employees, a city also strives for prosperity. Cities aim at becoming more livable, resilient to climate change and more efficient in their delivery of services to citizens.
The Smart City concept supports the cities in this transformation. It recognizes the use of technology and data can provide new insights and create new innovative solutions to answer complex challenges.
Smart City leaders realize the best way to improve livability for all citizens and responsibly manage their resources is found within the use of technology. More and more cities understand this also means data. While a 'smart city' has a compelling reputation, cities' goals aren't to be high tech for the sake of cool tech. Instead, they are looking to efficiently solve the challenges they face. Technology is a helpful tool in the process -thereby making them a 'smart' city- but more importantly, so is data.
Dawex: What is the primary catalyst for cities becoming Smart Cities?
P. B. L.: Cities today are faced with numerous challenges that are driving the evolution to Smart Cities, because a reliance on new technology and data drive the most effective solutions. One of the highest critical issue today is the city's population growth and the many challenges that are created by a growing number of people in a limited amount of space. According to a report by the United Nations, nearly two-thirds of the world's population will live in cities by 2050 — that's another 2.5 billion people compared to today.
Advancements in technology is another catalyst to Smart City evolution. IoT sensors, cameras and even personal wearables contribute to the growing volume of available information, as does the global build out of 5G networks that make rapid communication possible.
The ability to attract thriving businesses to the area is another catalyst driving Smart City evolution. Vibrant industry brings opportunity and economic growth that benefits everyone.
Technology and data provide the backbone for these possibilities.
Dawex: What are the primary challenges Smart Cities face today?
P. B. L.: The challenges facing cities have regional differences, but the root of the most common problems can be found among demographic, health, weather and societal changes. Each of these areas have a significant impact on the prosperity of our cities when considered individually, let alone when weighed overall.

First, the growing number of people in cities has a significant impact on transportation. Traffic congestion is a very real challenge for cities today as the number of people and their transportation options, both public and private, continue to grow. Cities must manage traffic patterns closely to keep the flow of people moving. Poor air quality can be another consequence of overcrowding and cities must address the pollution challenge for the health and safety of all citizens.
Climate change is another very real issue for most cities and therefore a significant change driver. Flooding, hurricanes and other natural disasters happen with little warning. Learning from the data generated by past disasters can help cities lower the impact of future storms on citizens moving forward.
Social services, energy consumption, new construction projects...with plenty of regional differences, these areas also form a common thread that represent hot topics for cities. And the more advanced city leaders are asking themselves, how can we use data to inform improved decision making in these and other areas?
Dawex: How can Smart Cities leverage technology and data to fight, adapt and recover from the Covid-19 crisis?
P. B. L.: While the Covid-19 crisis has raised awareness on how data can help create insights to solve complex challenges, it has also shown how fragmented data-ecosystems are.
There is an urgent need to build strong data ecosystems and data partnerships, not only to solve the current Covid-19 crisis, but also to prepare for future pandemics or other major economic or societal crisis.
Applied to Smart Cities, this can be achieved via a safe and secure platform enabling both public and private sectors to source, store and exchange commercialized or free data.
Such Data Exchange Platform will enable an easier and faster access to the right data sources, while also opening new opportunities for data exchange business models and partnerships.
Dawex: How can cities use data in a Smart City context?
P. B. L.: Found within every city challenge is the opportunity to use data for more informed decisions. To do that, city leaders first need to understand how their city is functioning currently and then gain a clear definition of the challenges they need to address. It used to be, cities would rely on consultants or even public surveys to understand city performance and the best ways to make improvements. Real-time data is available today that can now provide them with the answers they seek, once they know what they are looking for and how to get it. In many instances, smart cities are also learning the value of going horizontal — using data for the benefit of several different projects rather than one.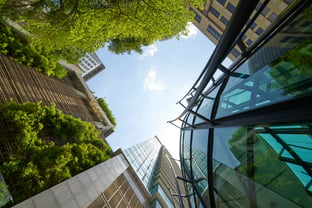 To start, cities can look at their own systems for information such as parking availability, waste collection and public lighting. This can be supplemented with additional national government data such as weather patterns and even energy consumption data. IoT sensors and cameras from private organizations can be added for valuable insights across many different categories, from traffic trends to air quality.
Rather than assuming one change in a traffic project is better than another one, data pulled from traffic cameras, private special event schedules and ride share habits can for sure tell you a lot, much faster. Smart Cities no longer have to assume; they have the data to show them the way. The challenge becomes how to best use the massive amounts of data available.
Dawex: What role does data exchange play in shaping the cities of tomorrow?
P. B. L.: The exchange of data is how cities effectively solve problems, elevate attraction and compound growth. Data exchange models are key enablers to capturing the full value of data by enriching it with other external data sources.
To be most effective, Smart Cities should start with a challenge they face and close the gap on how to best address it with data. Data is how they find an intelligent solution but seldom does a single data source provide the optimal response. Instead, you need multiple data sources for the most informed understanding. Also while cities have significant amounts of data on their own, they don't always have every data point necessary for developing the best solution. Combining internally produced information with other external data sources provides the most informed insight. But knowing where to go to get the data you need often proves difficult.
Likewise, the private sector has some of the same needs for information that cities do. Retailers, transport providers, real estate agents, insurance companies, restaurants...many of them come to cities looking for data that would be helpful in their own development of products and services including people flow, traffic, behavior patterns and more. This is where data exchange comes in. Data Exchange technology enables smart cities to orchestrate data circulation across the entire ecosystem, including data from your own city's systems and services as well as other public and private entities who serve as both prospective data providers and acquirers in a city's data marketplace. Together, you can map a variety of challenges to available data within the exchange, develop intelligent solutions, and create better-running cities for the benefit of every citizen, tourist and business.
Cities and associated public & private organizations have similar data needs. Data exchange supports these shared synergies and allows for the structuring and licensing of data products across approved data providers and acquirers, in a trusted, traceable environment that is both secure and compliant with growing global regulations.
With the right kind of data, cities can surpass even the most complex challenges and flourish for the betterment of current, future citizens and businesses.
Kickstart your Data Exchange strategy
Want to hear more about the benefits of Data Exchange?
Subscribe to our newsletter here.