The paramount importance of Data Ecosystems
Data ecosystems have become a fundamental component of business competitiveness and economic sovereignty. Organizations that implement and master the circulation of data create a compelling advantage boosting their entire ecosystem.
Data Exchange, at the agenda of successful data-driven organizations
Data is recognized as a strategic asset with unlimited potential to propel your organization. Implementing a Data Exchange strategy and creating ecosystems based on Corporate Data Hubs, Industry Data Hubs and Data Marketplaces result in improved efficiency and productivity, new direct and indirect revenue streams, greater innovation, decarbonation impacts and increased company value. Today, data exchange is on the agenda of the Executive Committee of a growing number of organizations seeking to enhance the value of their data, both internally and with their ecosystem.
Data Exchange Reference Architecture
To create value at scale with data exchange, organizations need to rely on state-of-the-art Data Exchange technologies that address several problematics at once such as security, compliance, trust, interoperability, with an integrated and consistent solution.
Dawex technology integrates thousands of functionalities dedicated to Data Exchange. Explore Data Exchange Reference Architecture Implementation by Dawex, enabling all participants in the data ecosystem to perform trusted data transactions.
Foster innovation and stimulate value creation with Dawex Data Exchange Platform solutions
Dawex Data Exchange Platform allows organizations to create, nurture & orchestrate a powerful data ecosystem, and distribute or share data products, in trust, for any business case, in compliance with data regulations.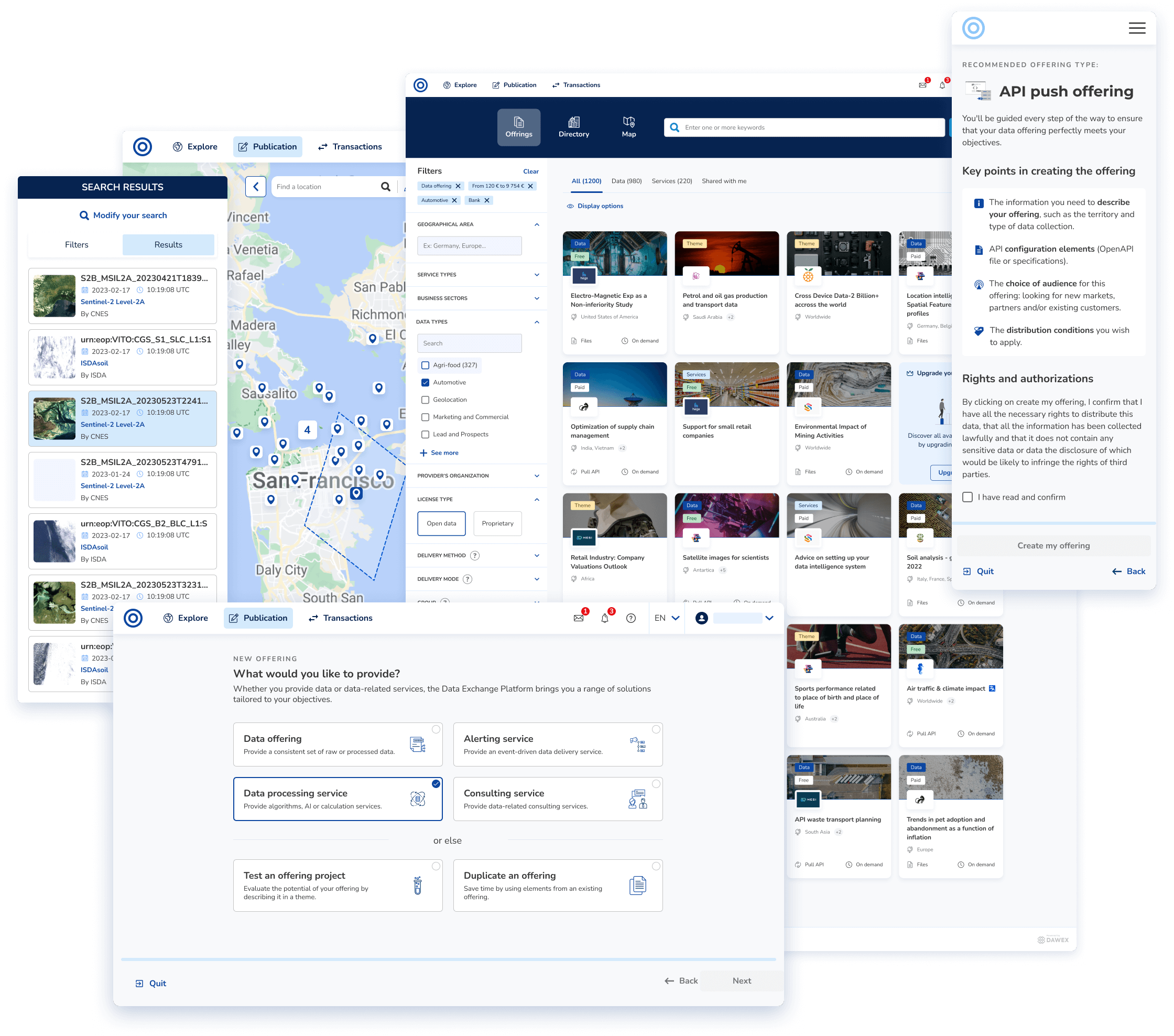 The most advanced Data Exchange technology on the market
Orchestrate your data ecosystem relying on Dawex open, compliant, secure, flexible and trustworthy Data Exchange technology, and operate data exchanges at drastically reduced time and effort.
Explore insightful articles and videos on Data Exchange
Industries boosted by Data Exchange
Engage with your data ecosystem and create compelling use cases to benefit from the full potential of data.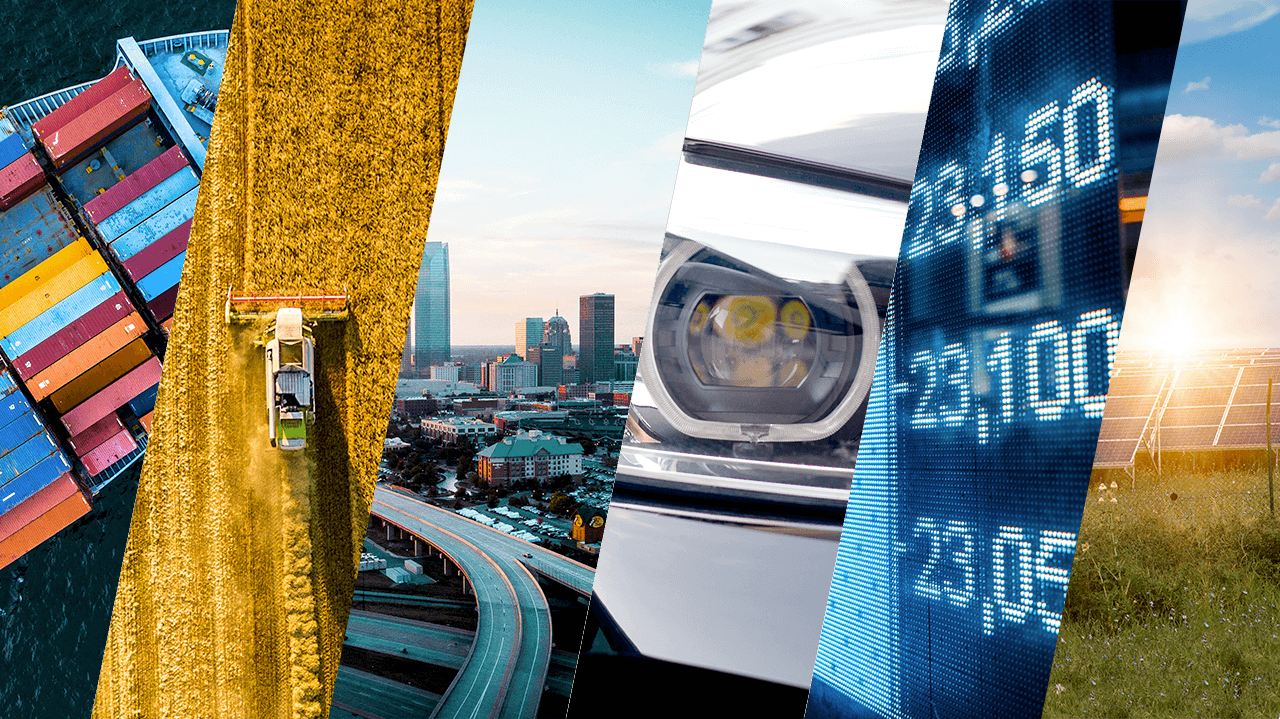 Explore customers succeeding with Dawex solutions
Inspiring stories are built upon Dawex Data Exchange technology and expertise.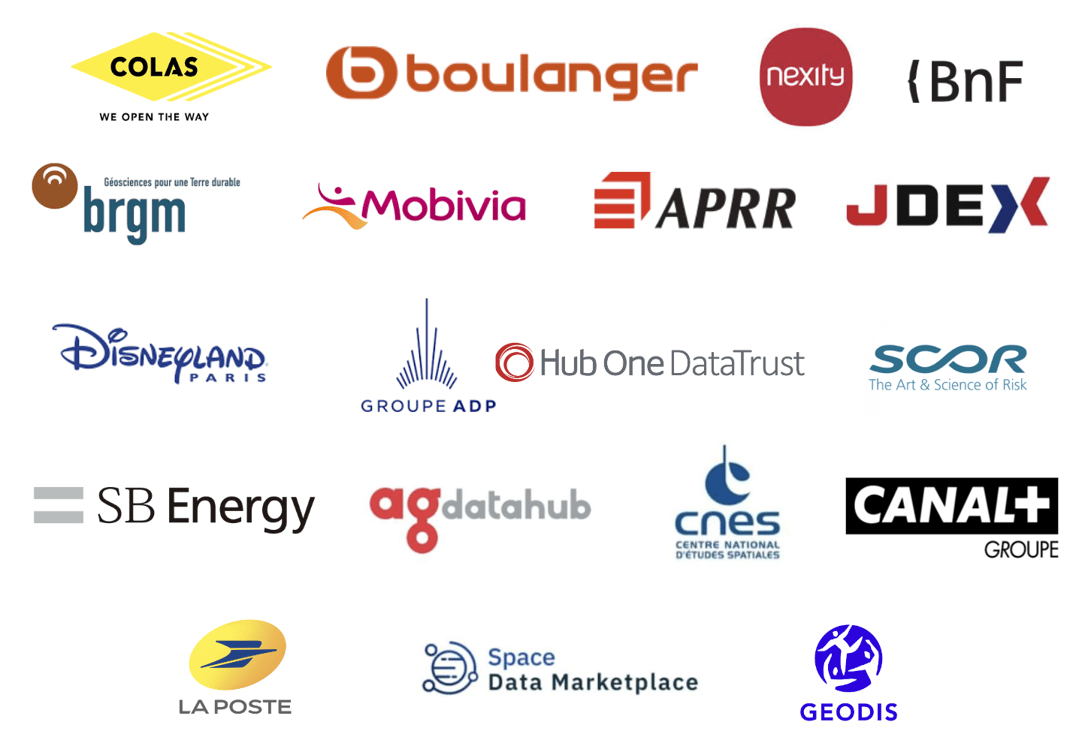 An active participation in worldwide events
Find out Dawex upcoming event participations to engage into conversations with our experts on data exchange strategies or book a meeting.
Grasp the latest news on Data Exchange
Receive quarterly insights, analysis and perspectives on the development of the data economy, the creation of data ecosystems, data exchange success factors and data marketplace business benefits.