The data marketplace for sharing, acquiring and monetizing data
Our trusted third-party platform gives you full control over your data transactions.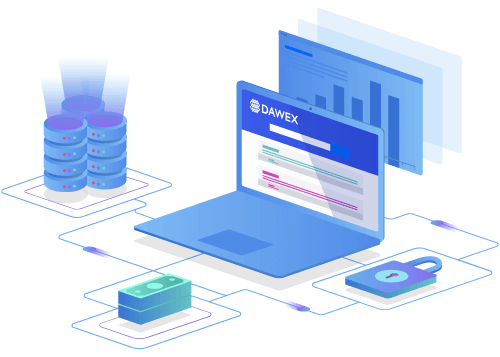 Master your data monetization
Personalize your data offer to make it unique
Decide on the marketing mix, how your offers are packaged, and set all the licensing conditions and terms of use for your data.
Sell your data and generate new revenue streams
Find easily buyers who correspond to your business criteria, and negotiate according to your own terms.
Keep control over your data
Choose how you want to appear on the platform and the people you deal with.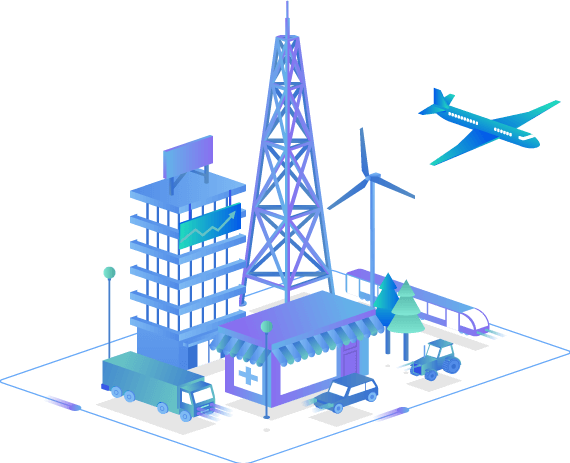 For any industry
Data circulation accelerates companies' digital transformation.
Dawex makes it easier for organizations in different ecosystems to exchange data.
Worldwide or private-use data marketplace
Access the marketplace to monetize or acquire your data from around the entire world.
Or use our technology in Data Exchange Platform mode to promote and exchange your data with your partners, such as subsidiaries, clients, and suppliers, with complete security and privacy.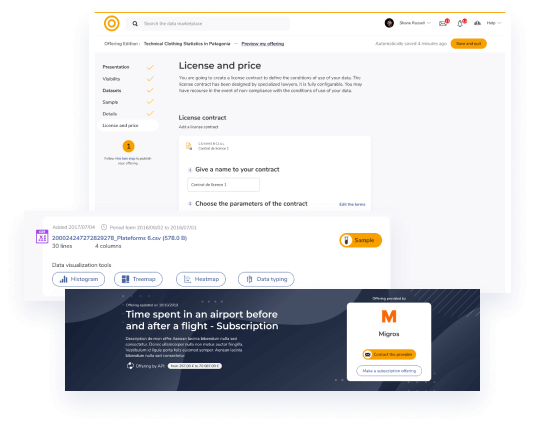 Expand your data sourcing
Private companies and public-sector entities are ready to monetize or share their data, which will enrich your own internal data resources.
What data to monetize or acquire?
Technical, logistics, and industrial data
Collected from 4.1 factories, shipping/transportation, instruments
Marketing and commercial data
Paths, traffic, prices, stock, carts, campaigns, satisfaction, opinions
Data that may or may not be anonymized
Data transfer must respect current regulations and strict platform conditions.