Orchestrate data circulation with Data Exchange technology
Source, exchange and monetize data with your ecosystem, securely and in full compliance with regulations.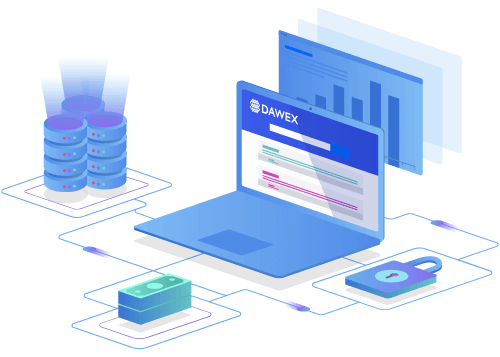 Dawex Partners With Kanematsu Corporation To Deploy Data Exchange Technology in Japan
This partnership accelerates the development of the Data Economy in the region and offers organizations and public institutions the highest technology to orchestrate data circulation.
Master your data exchange
Personalize your data offer to make it unique
Decide on the marketing mix, how your offers are packaged, and set all the licensing conditions and terms of use for your data.
Sell your data and generate new revenue streams
Find easily buyers who correspond to your business criteria, and negotiate according to your own terms.
Keep control over your data
Choose how you want to appear on the platform and the people you deal with.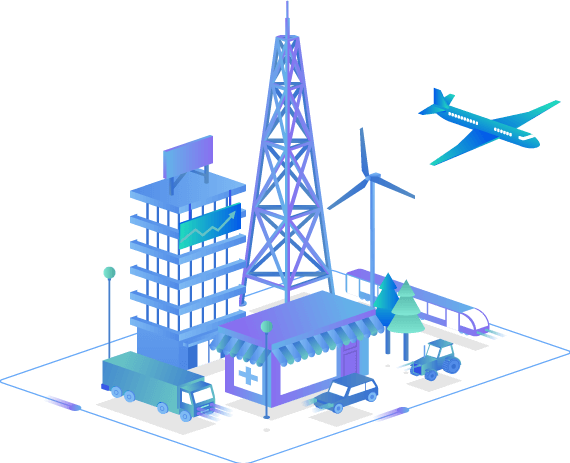 All industries gain benefits from Data Exchange
Data circulation accelerates companies' digital transformation.
70% of data exchange happen between organization from different sectors.
Unlock the value of data by creating your Data Exchange Platform
Access the marketplace to monetize or acquire your data from around the entire world. Or use our technology in Data Exchange Platform mode to promote and exchange your data with your partners, such as subsidiaries, clients, and suppliers, with complete security and privacy.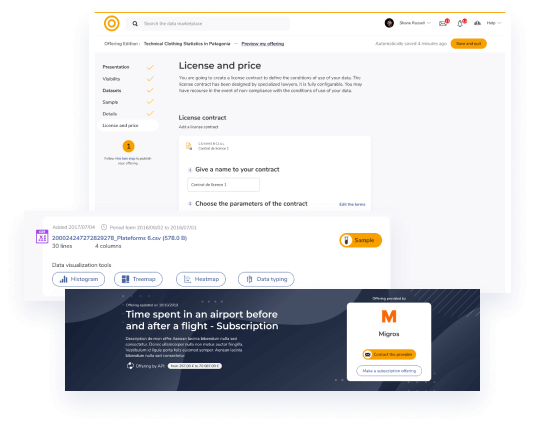 Dawex Global Data Marketplace - Designed for data transactions
A wealth of data from thousands of companies in 20+ sectors are available to support your data strategy. Source, exchange and monetize data to boost innovation and create value.
What data to commercialize or acquire?
Technical, logistics, and industrial data
Collected from factories, supply chain, shipping and transportation, instruments and devices.
Marketing and commercial data
Paths, traffic, prices, stock, carts, campaigns, satisfaction, opinions.
Anonymized or non-anonymized data
Data transfer must respect existing privacy regulations and comply with strict platform conditions.